Keynote Speaker Read More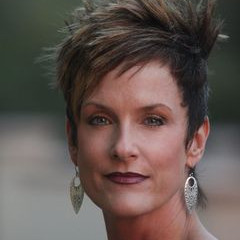 Rhea Briscoe
President, Snowdrop
Rhea Briscoe
Pregabalin to buy uk President, Snowdrop
Rhea Briscoe is an active keynote speaker who has a passion to see women experience the freedom and power found only in Jesus Christ. She enjoys sharing the love of Christ and watching women be transformed by the power of the Holy Spirit. A native of Pennsylvania, Rhea was blessed to marry her best friend, David, who is the Pastor of Care & Connect at Elmbrook Church in Brookfield, Wisconsin. David and Rhea are the proud parents of seven children and the owners of one very naughty dog. Rhea is the radio voice of "The Fervent Life" Radio Broadcast and is an in-demand conference speaker who ministers with authenticity and contagious love for her Lord. She expounds on the truth of God's Word in a way that is applicable and relevant to her audience and sends them away longing for more. Drawing from her experiences of God's faithfulness in painful times and good, she uses His Word to minister the love of Christ to others. She captivates her audience and is constantly reminding them that they are God's treasured possessions and the one's in whom He takes great delight.
Featured Speaker Read More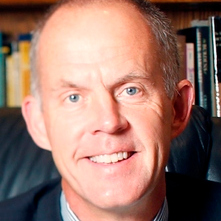 Rev. Dr. Patrick T. Ferry
President, Concordia University Wisconsin and Ann Arbor
Rev. Dr. Patrick T. Ferry
generic Misoprostol online President, Concordia University Wisconsin and Ann Arbor
The Rev. Dr. Patrick T. Ferry was elected the eighth President of Concordia University Wisconsin in July 1997. He began his faculty career at Concordia as an Assistant Professor of History in 1991.  Dr. Ferry earned his Ph.D. in European History from the University of Colorado at Boulder in 1996; his M.A. in history from the University of Colorado at Boulder in 1989; his M.Div. from Concordia Theological Seminary in Fort Wayne, IN, in 1987; and his B.A. from St. John's College, Winfield, KS, in 1981.  Prior to coming to Concordia Dr. Ferry served as campus pastor at St. Andrew's Lutheran Campus Congregation at the University of Wyoming in Laramie from 1989-1991.  He was assistant pastor at Wheat Ridge Lutheran Church in Wheat Ridge, Colorado from 1987-1989. He has authored numerous articles, reviews and essays on education, religion, and history and most recently, his book, Faith in the Freshman, a story of hoops and hopes.  He has also made numerous presentations at meetings, workshops, and conferences and serves as a member on numerous higher education and community boards.  Dr. Ferry is married to Tamara and they have five children – Peter, Hannah, Andrew, Rachel, and Stephen and one grandchild, Eva.  They are members of Mount Calvary Lutheran Church in Milwaukee.
Tammy Spoerk
STEM Speaker
Tammy Spoerk
http://karen-keogh.co.uk/portfolio/la-alba-dawn/ STEM Speaker
Tammy's experiences included 16 years' in Industry and 10 years in CTE/STEM Education. Tammy has been a Project Lead the Way (PLTW) instructor, Post-Secondary and CAD/CAM Trainer, Curriculum Development/Published, US FIRST Robotics coach, mentor, tournament judge, Director of urban overnight/day Summer STEM Camps, and Wisconsin Air National Guard implementation team and instructor for WI. STEM School "STARBASE".Tammy has an MS in Industrial Technology Education and DPI License 1220, BS in Career Technology Education and Training, State of Wisconsin License for Vocational Education Instructor, Associate Credits in Computer Integrated Manufacturing/Industrial Engineering. By Invitation and Certificate: 2nd annual FIRST Leadership Program at Vandenberg Air Force Base and U.S. NASA Space & Rocket Center (USSRC) STEM Education. Tammy is also knowledgeable about homeschooling as her daughter teaches her children at home!
Owner, Enjoy the Learning Journey Read More
Monica Lynn
Owner
Monica Lynn
http://thebandchoice.com/the-80s-tribute/ Owner, Enjoy the Learning Journey
Monica Lynn is a wife of 16 years and homeschool mom to three lively children. In 2010, she left her career as a recruiter and Human Resources professional to stay at home with her toddler and twin babies. They unexpectedly began their homeschooling adventure just two years later when God's plan for them became apparent. Since then, her family has enjoyed the flexibility and freedom the homeschool life affords while managing to survive the most challenging days. With a Bachelor's Degree in Elementary Education from Carroll University and over 15 years of professional experience, Monica has been able to transfer her knowledge and skills into her jobs as household manager, homeschool mom, blogger and writer. She is a contributing author to the book Homeschooling: What to Do When You Want to Quit. When she's not schooling or enjoying a good read aloud with her children, you can find her sipping a cup of coffee and writing at
EnjoytheLearningJourney.com 
where she shares activity ideas, encouragement and guidance for bringing more joy and peace into your homeschool.
CEO Calvert Education Read More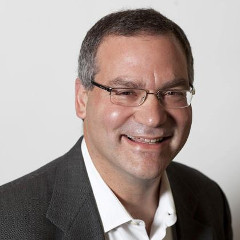 Steve Gross
CEO, Calvert Education
Steve Gross
CEO Calvert Education Steve's mother worked for their school district as a teacher who homeschooled students for a variety of reasons. His father was a salesman. Therefore, Steve feels that he is honoring both of them by serving as CEO of Calvert Education. Calvert has long been the world's leading homeschool company and their core focus is to enable people to teach at their very best outside of the traditional classroom experience. He has also worked in consumer packaged goods, wireless, and legal publishing, in addition to education. Finally, Steve serves on the board of the EF Gould Foundation, which helps incubate organizations that help urban kids get to and through college and career. What gets Steve out of bed in the morning is knowing what's possible, knowing that the future holds exciting opportunities to create big ideas; ideas that can move markets, and move people. It's this belief that makes Steve adept as a leader who sets the vision, prioritizes action steps, and gets teams around a common purpose that works for everyone. Steve earned his BA in Economics and Political Science from the State University of New York at Albany and has an MBA from the University of Pennsylvania, the Wharton School.
Product Expert, BookShark Read More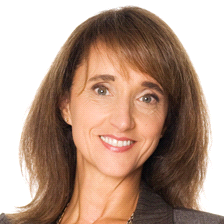 Lynn Woodley
Product Expert
Lynn Woodley
Product Expert, BookShark Lynn joined the BookShark team in 2015. As Product Expert with BookShark, she helps homeschool independents and charters with questions about their curriculum and general literature-based curriculum questions, placement for both families and individual students, combining students into one level of their book based curriculum when appropriate. She provides a number of different curriculum workshops for charter teachers and administration, and a variety of curriculum workshops for families. Lynn also gives placement of student assistance for charter school administrative staff. In addition, she attends charter book fair events and homeschool conventions. Lynn is a graduate of the University of Montana and a former homeschool mom. She was a Sonlight (BookShark's sister company) Homeschool Curriculum Consultant from 2002 to 2014 where she represented Sonlight at conventions and held formal and informal curriculum workshops. She also founded and ran a homeschool co-op of 104 students for 9 years where she taught upper grade art classes.
Scott Hardin MD, Chief Medical Officer Read More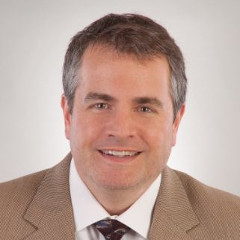 Scott Hardin MD
Scott Hardin MD, Chief Medical Officer , Clinical Integration Aurora Health Care and Author/Owner Science Shepherd.
Scott Hardin MD
Scott Hardin MD, Chief Medical Officer , Clinical Integration Aurora Health Care and Author/Owner Science Shepherd. Dr. Scott Hardin is Aurora's Chief Medical Officer for Clinical Integration in Greater Milwaukee South. He earned his medical degree and completed his residency at Medical College of Wisconsin; he is a fellow of the American Academy of Physical Medicine and Rehabilitation and member of the American Association of Neuromuscular and Electrodiagnostic Medicine. Additionally, he chairs numerous regional and system committees, including the Aurora Metro Practice Evaluation and the Medical Group Leadership Council Peer Review and Risk Management Committees. Beyond the clinic, he has been part of the teaching faculty at Aurora/University of Wisconsin's Family Practice, as well as an instructor of anatomy and physiology for Carroll University's Department of Physical Therapy. Dr. Hardin, as a homeschool dad of six children, saw a need for higher level science curricula for the homeschool community. To address those needs, he started Science Shepherd, a homeschool curriculum company specializing in science courses for all ages, from on-demand video based courses to a comprehensive high school biology text book, integrated lab and supporting materials. Dr. Hardin enjoys traveling throughout the United States and spending time with family.